Lighting for gardens and parks / 16 August 2017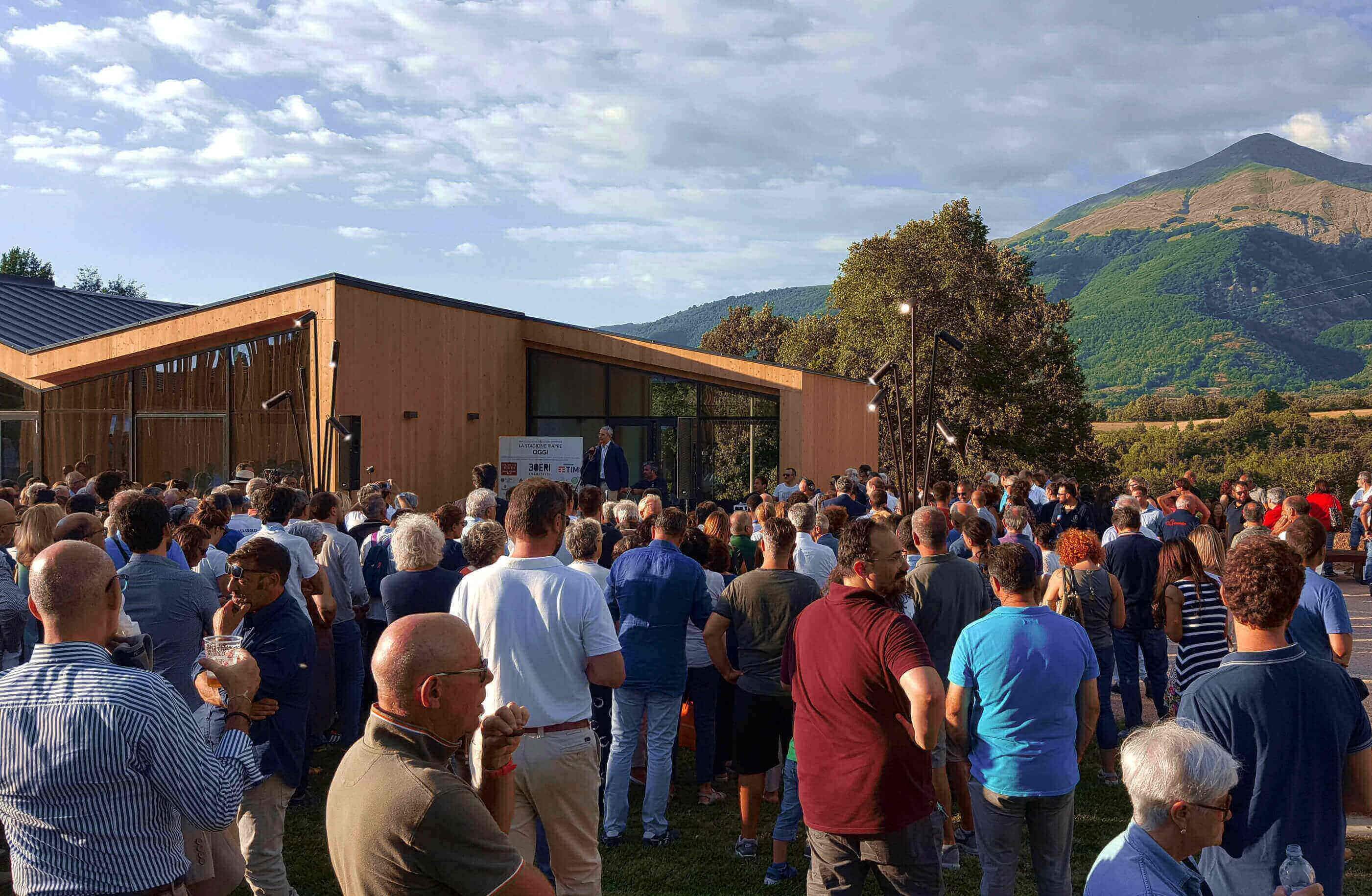 On 29th July we participated to the inauguration of new "Area of taste, tradition and solidarity". We have received the invitation by "Stefano Boeri Architetti" studio.
Before reaching destination, it was really touching for us see the earthquake's marks left in the  central Italy regions. During the journey, we realized how many people's lives have been upset starting from August 26, 2016.
One of the first concrete signs of recovery for Amatrice community, it was the construction of the New Restaurant Area designed by  Stefano Boeri Architetti Studio. These structures are made of wood and are characterized by large windows that overlook the Laga mountains.
The starting of the project it was possible thanks to the fundraiser "Un aiuto subito. Terremoto Centro Italia 6.0" promoted by Corriere della Sera & TgLa7.
The new "Area of taste, tradition and solidarity" includes eight restaurants and a canteen. It will allow many families affected by the earthquake to have a job again. The principal objective will be to promote typical products and dishes of the local region with the hope of welcoming many tourists and visitors.
The inauguration, celebrated in the central park of the site, took place in an atmosphere full of emotions and hopes for the Amatrice people.
With the installation of Reanuzza lamps and Ufo lighting bodies in the outdoor park, our company wishes to all Amatrice inhabitants that the new Taste's Area can represent a concrete source of hope and of new start.
Amatrice resumes and begins again thanks to the food.
 Il giorno in cui il cibo perderà la sua storia e il suo valore non ci sarà più speranza per nulla.
(Carlo Petrini)
The Lighting Laboratory Team thank you all.