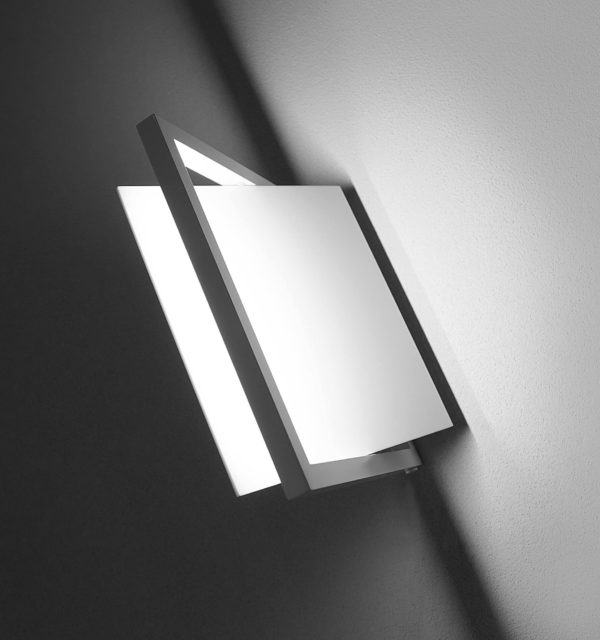 Designer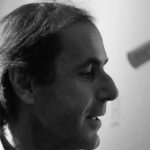 Alessandro Zaffagnini
Alessandro Zaffagnini, architect, is responsible for the design and production supervision, especially in the specific field of…
Lighting
Turn
Turn is an adjustable Led wall lamp but it is also much more: as the name suggests, Turn's reflective screen can be rotated on itself to direct the emission of light at will.
This unique feature allows the person using the lamp to change the light projection in the desired manner, but also to partly change the aesthetics of the lamp, with dynamic effects and in continuous evolution.
The linear style of Turn goes very well in modern and minimal environments and finds its ideal location on the walls of living rooms, entrances or hallways, or in workplaces such as offices or studies.
Used alongside the bed it can become a truly original and functional Led wall light: with a simple hand gesture you can change the orientation of the light, creating a soft and relaxing light that induces sleep.
On-wall Led lamp in aluminum and methacrylate, indirect light, directable diffusor.
Finish: white RAL 9016 color the frame, the screen is white in the reflecting part, the outer part is available in four colors.
Other colors on request.
It is provided with 1m cable for the electrical connection by power supply.
Indoor wall lamp installation with two screws suitable to the support, not supplied by us.
The specific characteristics of the product are given in the respective data sheet.
Finish: PAINTED PASTEL TURQUOISE RAL 6034 - PAINTED GREY RAL 7022 - PAINTED GOLD - WHITE WITHOUT PAINTING
FROM THE OFFICINA DELLA LUCE... BRILLAMENTI CREATED FOR YOU.
Are you looking for a particular product?
All wishes can come true in our Officina della Luce,
where we make customised solutions and lamps to illuminate any space.
> CONTACT US NOW