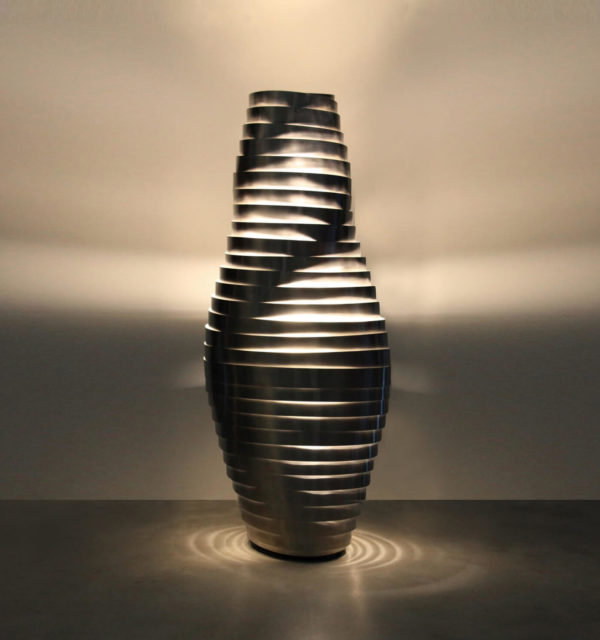 Lighting
Bumblebee
Each of these lamps is a unique piece, an artisan creation made by hand.
Nature is a source of inspiration for a line of Led lamps with a unique and original design, ideal for those who love contemporary and harmonious lines.
The shape is reminiscent of a hornet's nest, structured in order to create a play of direct and indirect light and appealing chiaroscuro effects.
The craftsmanship gives new life to a simple and de-contexualised material: stainless steel strapping used for industrial packaging.
Bumblebee is a successful example of artistic Led lighting.
Hanging, placed on a table or on the floor, this lamp is suitable to meet multiple needs, and fits very well in lofts and houses with minimalist and modern architectures.
Stainless steel Led luminaire for ceiling suspension/free-standing on a table/free-standing on the floor, with one led light source.
It comes with its own electrical cable.
To be installed indoors.
The specific characteristics of individual variants are found in the respective data sheets.
Finish: BRUSHED STAINLESS STEEL - VARNISHED STAINLESS STEEL (CUSTOMIZED RAL)
FROM THE OFFICINA DELLA LUCE... BRILLAMENTI CREATED FOR YOU.
Are you looking for a particular product?
All wishes can come true in our Officina della Luce,
where we make customised solutions and lamps to illuminate any space.
> CONTACT US NOW