Designer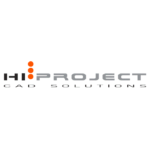 Hi Project
Hi Project s.r.l. was founded in Feltre (Italy) from the merger of the experience of its founders, gained in areas related to applied mechanics…
Lighting
Porto Rotondo
Contemporary bollard light in stainless steel and with beam of light oriented 45° towards ground.
Porto Rotondo is characterized by a modern design with rectangular geometric shapes extremely clean and minimal.
The exterior satin finish contrasts with the reflecting part of the lighting source characterized by an opaque surface.
Porto Rotondo is a Led light bollard suitable for street furniture or for other contexts with modern style.
Environmentally friendly, Porto Rotondo illuminates pedestrian paths that accompany us at the entrances of the houses, in a private and public garden, in the parks and in other outdoor areas. Porto Rotondo doesn't create light pollution.
Floor stainless steel Led light body with light emission 45° low beam angle light.
It is provided with 1m neoprene bipolar cable for the electrical connection.
Outdoor installation on any rigid surface.
Lamp assembly to the support by two screws supplied by us.
The technical characteristics of the product are given in the respective data sheet.
Screen: TRANSPARENT POLYCARBONATE
Finish: SATINIZED STAINLESS STEEL - OTHER FINISHES ON REQUEST