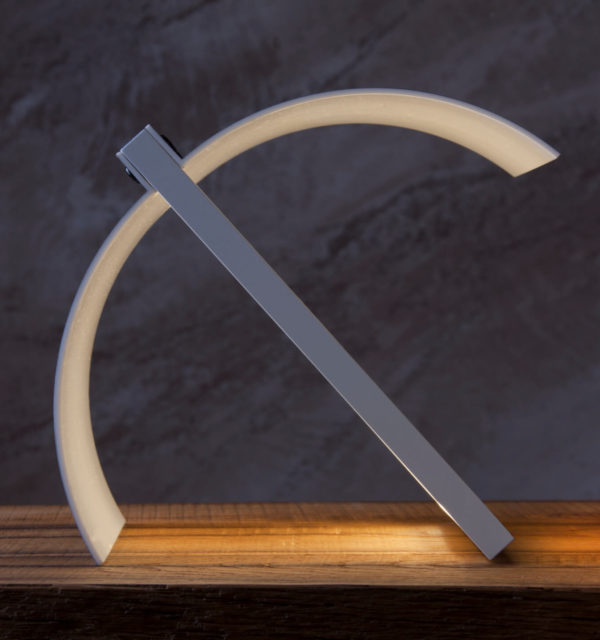 Designer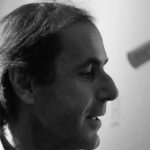 Alessandro Zaffagnini
Alessandro Zaffagnini, architect, is responsible for the design and production supervision, especially in the specific field of…
Lighting
Toxon
Design Led table lamp with reflected light, suitable for those seeking a comfortable and restful light.
The name derives from the Greek Toxon which means "bow", and its shape resembles a bow ready to fling its arrow.
Lightness and versatility: Toxon is a Led table lamp which can be rotated and positioned in different ways, each time creating a pleasant lighting effect.
Its aesthetically pleasing sleek and curved shape makes it a harmonious and delicate piece. Its light, warm and adjustable, creates a feeling of visual comfort.
This table lamp can be placed in both modern and rustic environments, in offices, shops, libraries, bookstores, or simply as a bedside lamp in hotel rooms or in home bedrooms.
It looks great placed on wooden or glass surfaces, enhancing its aesthetically pleasing look.
Aluminium and methacrylate Led table lamp with indirect light, asymmetric diffusor.
Finish: RAL 9016 white frame, the screen is white in the reflecting part, the outer part comes in four colors.
Other colors on request.
It is provided with 2m cable complete with power supply plug for the electrical connection and switch directly mounted on the power cord.
Indoor installation on any rigid surface.
The specific characteristics of the product are given in the respective data sheet.
Finish: PAINTED PASTEL TURQUOISE RAL 6034 - PAINTED GREY RAL 7022 - PAINTED GOLD - WHITE WITHOUT PAINTING - OTHER COLORS ON REQUEST
FROM THE OFFICINA DELLA LUCE... BRILLAMENTI CREATED FOR YOU.
Are you looking for a particular product?
All wishes can come true in our Officina della Luce,
where we make customised solutions and lamps to illuminate any space.
> CONTACT US NOW