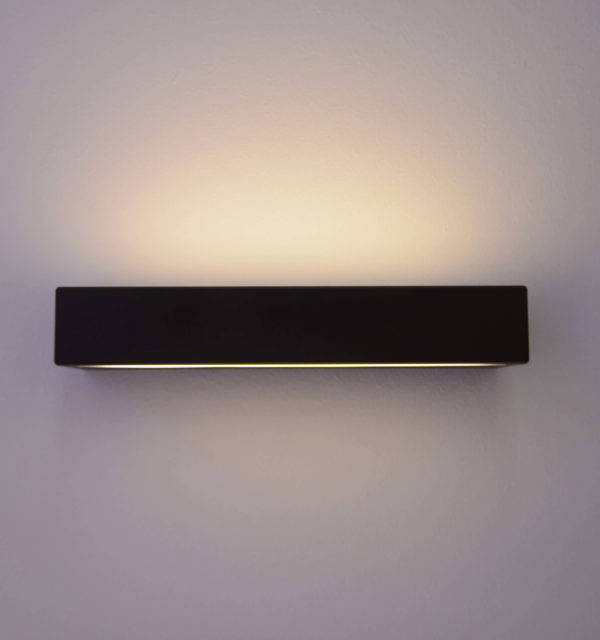 Lighting
Lubox
Design wall Led light with double light emission, ideal to enhance scenically the walls and the ceiling of a space.
To optimize the lighting, the two light sources that characterize Lubox are differently inclined than the perpendicular of the lamp.
The pure and minimal design, the possibility to choose color lamp and the easy installation make Lubox a Led applique ideal in all types of setting: rustic with stone walls, traditional with drywall/masonry walls, modern with concrete walls, and much more.
On-wall Led light body in aluminum. It is provided with 25cm cables for the electrical connection.
Indoor installation on any rigid plane surface.
Fixing by two screws not supplied by us.
The technical characteristics of the product are given in the respective data sheet.
Screen: OPAL POLYCARBONATE
Finish: VARNISHED FAUX CORTEN STEEL - OTHER COLORS ON REQUEST