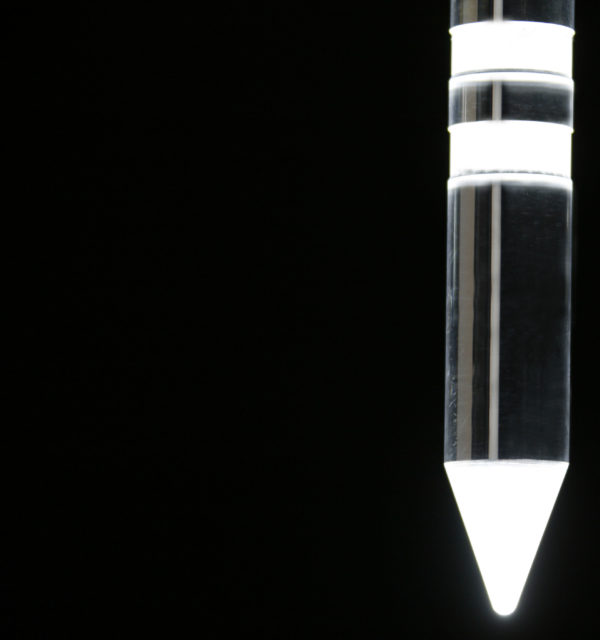 Designer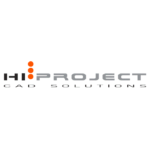 Hi Project
Hi Project s.r.l. was founded in Feltre (Italy) from the merger of the experience of its founders, gained in areas related to applied mechanics…
Lighting
Ghiacciolo
Ghiacciolo is a decorative Led lamp, made of transparent methacrylate. The particular craftsmanship causes the light to come out only at the points where the material was completed in the drawing. It is a recessed lighting to be installed on the ceiling.
Given its original shape, Ghiacciolo is the perfect lamp to characterise spaces. Useful to emphasize precise areas of a room such as tables, counters and shelves with soft lighting.
This kind of Led lamp is designed to enhance a cold or coloured light and is customisable according to specific aesthetic desires.
Aluminium Led recessed luminaire for the ceiling.
Aesthetic part is in transparent methacrylate prepared as per drawings.
It comes with a 25cm bipolar cable.
Indoor installation on drywall, wood.
Fixing with back threaded ring.
The specific characteristics of the product are given in the respective data sheet.
FROM THE OFFICINA DELLA LUCE... BRILLAMENTI CREATED FOR YOU.
Are you looking for a particular product?
All wishes can come true in our Officina della Luce,
where we make customised solutions and lamps to illuminate any space.
> CONTACT US NOW