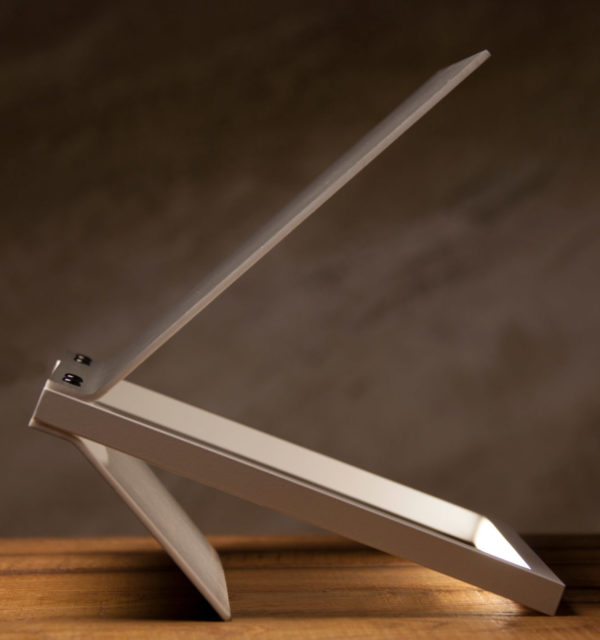 Designer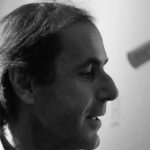 Alessandro Zaffagnini
Alessandro Zaffagnini, architect, is responsible for the design and production supervision, especially in the specific field of…
Lighting
Kathè
Kathè is a designer table lamp with reflected light. The name derives from the Greek word "kathetos" catheti: geometric shapes that define the linear structure of this Led lamp with particularly refined aesthetics.
Similar to Isos for the asymmetric positioning of the methacrylate diffusors that provide a similar luminous effect, but with different positioning possibilities.
Kathè is suitable for illuminating and enhancing a specific object like a jewel, a pair of glasses, a watch… It is the ideal lamp for shop window displays, but it can also be used as a reading lamp.
Thanks to the propagation of reflected light and to the possibility of adjusting the light intensity this lamp gives visual comfort and wellness.
Aluminium and methacrylate Led table lamp with indirect light, asymmetric diffusor.
Finish: RAL 9016 white frame, the screen is white in the reflecting part, the outer part comes in six colours.
It comes with a 2m cable complete with dimmer switch and power adapter.
Indoor lamp.
The specific characteristics of the product are given in the respective data sheet.
Finish: PAINTED PASTEL TURQUOISE RAL 6034 - PAINTED GREY RAL 7022 - PAINTED ORANGE RAL 1034 - PAINTED TITANIUM - PAINTED GOLD - WHITE WITHOUT PAINTING
FROM THE OFFICINA DELLA LUCE... BRILLAMENTI CREATED FOR YOU.
Are you looking for a particular product?
All wishes can come true in our Officina della Luce,
where we make customised solutions and lamps to illuminate any space.
> CONTACT US NOW