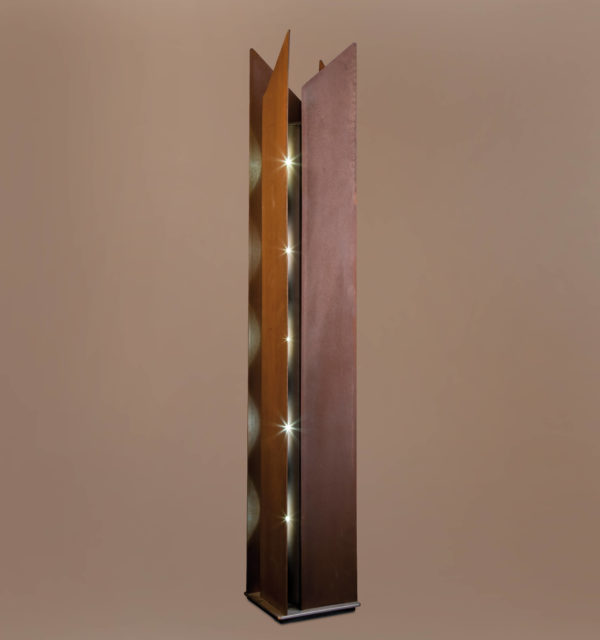 Vette
Modern floor lamp in stainless steel. The name and the shape refer to the mountain rage that is part of  Dolomiti Bellunesi National Park: Vette Feltrine.
Between the spaces of the panels that compose "Vette", placed around the Led lighting sources, light cuts illuminate and decorate the space and create a mood light.
This modern floor lamp is ideal in places where the light is reflected. For example between two walls in a corner of a living room, of an entrance or of a terrace, etc.. But also in a green garden between the plants or in a rock garden between the stones.
Indoor/outdoor floor Led light body in stainless steel.
It is provided with 2 mt bipolar neoprene cable for the electrical connection.
Installation: indoor/outdoor installation on any rigid surface not sloped.
The technical characteristics of the product are given in the respective data sheet.
Finish: FAUX CORTEN VARNISHED, CENTRAL AESTHETIC SUPPORT IN STAINLESS STEEL