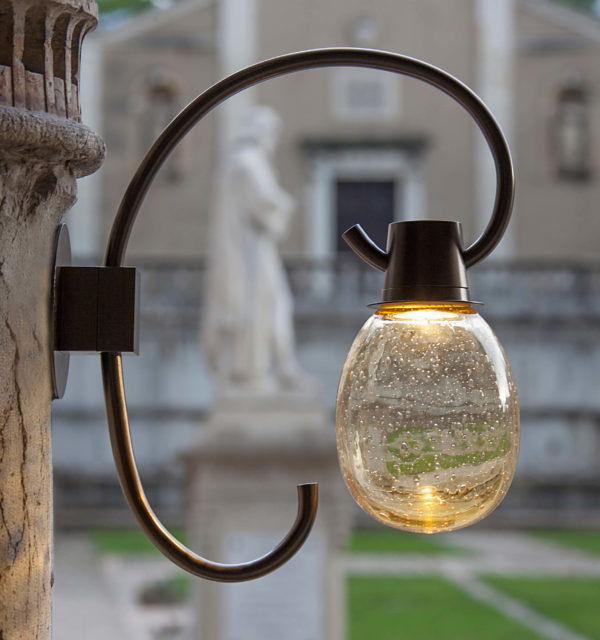 Lighting
Ginestre
Ginestre, designed by Giorgio Zaetta, are outdoor blown glass lamps made in Italy and created by Brillamenti | Officina della Luce.
If the rounded shapes and the characteristic "bubble" blown glass recall past epochs, the building material (steel, glass and aluminum), the  lamp holder structure and the LED technology bring back Ginestre lamps towards a modern and contemporary world.
The result is an harmonious and balanced mix of shape and substance that is well suited both in modern contexts and in traditional environments.
The blown glass, result of famous Venetian masters glass-worker, is characterized by air micro bubbles.
The light, filtered by glass, spreads with warm tones and artistic plays of light.
Ginestre, are LED lamps ideal especially to illuminate open spaces such as gardens, entrances, pedestrian paths, etc .; but also closed residential areas.
Aluminum, glass and steel Led lamp. Available two versions: on-wall and on-floor.
Installation: outdoor IP65, indoor IP40 .
Fixing by screws.
The specific characteristics of individual variants are found in the respective data sheets.
Finish: DARK BRONZE COLOR VARNISHED
Diffusor: BLOWN GLASS LIGHT AMBER COLOR WITH INCLUDED AIR BUBBLES