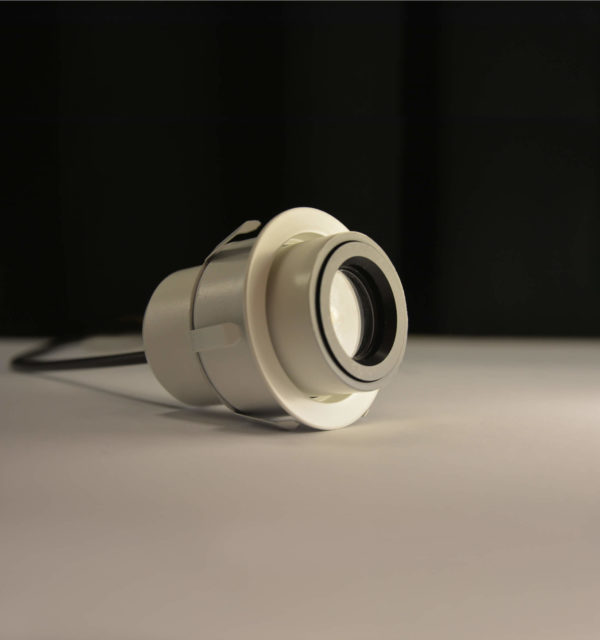 Lighting
ZSpy
Recessed led spotlight with adjustable light beam  with simple and minimal aesthetics, suitable for any environment.
ZSpy can be defined as "a hidden luminaire" because it is completely inserted in the false ceiling and only the hole emitting the light can be seen.
In addition to this feature, it is a surprising product for the ability of adjusting the light beam in its breadth managing the depth of the luminaire in absolute simplicity.
By doing so you can create, with the same spotlight, different angles of light depending on your needs or your creative flair.
Aluminium recessed hidden ceiling Led luminaire.
Projection of the variable light angle by adjusting the depth of the fixture inside the casing.
It is provided with a 25cm bipolar cable for the electrical connection.
Indoor installation. Pressure assembly.
Specific characteristics and the mounting system are found in the respective data sheets.
Screen: TRANSPARENT POLYCARBONATE
Finish: ANODIZED BLACK ALUMINIUM - ANODIZED GREY - (depending on the versions)
FROM THE OFFICINA DELLA LUCE... BRILLAMENTI CREATED FOR YOU.
Are you looking for a particular product?
All wishes can come true in our Officina della Luce,
where we make customised solutions and lamps to illuminate any space.
> CONTACT US NOW