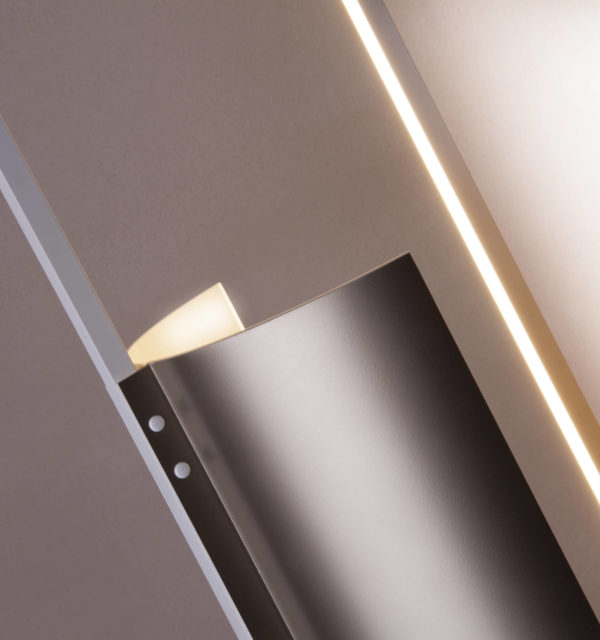 Designer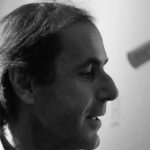 Alessandro Zaffagnini
Alessandro Zaffagnini, architect, is responsible for the design and production supervision, especially in the specific field of…
Lighting
Trolley
Led floor lamp with a very unique design. It takes on the elegant shape of Toxon, but with greater dimensions in height. It's so light that you can lift and position Trolley wherever you want.
Trolley is a Led lamp considered to be a true object of design. With its aesthetically sleek and curved look, it becomes a furniture item that enhances the space of a living room or a waiting room of a study, an office, etc.
Its design and the ability to choose different types of colour make it very versatile.
The light source is reflected on the methacrylate screen, giving the entire environment a diffused, soft light. According to the needs and the time of day you can adjust the intensity of the light with a simple touch.
Aluminium and methacrylate Led floor-mounted lamp, indirect light, symmetrical curved diffusor.
Finish: RAL 9016 white colour frame, white colour screen in the reflective part, the outer part comes in six colours.
It comes with a 1.4m cable complete with plug adapter.
Turning on, dimming and turning off via touch placed on the line of light in the upper part of the diffusor.
Indoor floor installation on a flat surface.
The specific characteristics of the product are given in the respective data sheet.
Finish: PAINTED PASTEL TURQUOISE RAL 6034 - PAINTED GREY RAL 7022 - PAINTED ORANGE RAL 1034 - PAINTED TITANIUM - PAINTED GOLD - WHITE WITHOUT PAINTING
FROM THE OFFICINA DELLA LUCE... BRILLAMENTI CREATED FOR YOU.
Are you looking for a particular product?
All wishes can come true in our Officina della Luce,
where we make customised solutions and lamps to illuminate any space.
> CONTACT US NOW