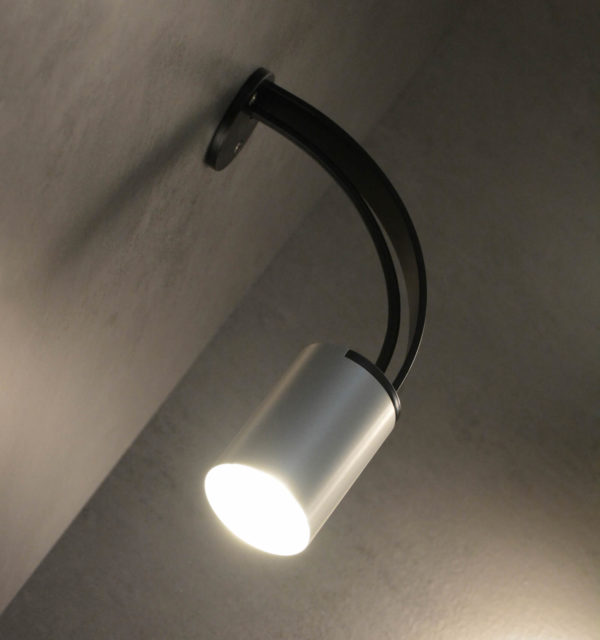 Designer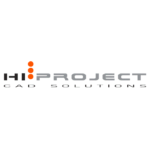 Hi Project
Hi Project s.r.l. was founded in Feltre (Italy) from the merger of the experience of its founders, gained in areas related to applied mechanics…
Lighting
Arco
Lamp with rounded shapes and industrial design. Arco is made up of a gray anodized aluminum cylinder and a black painted curved bracket.
This wall lamp with fixed arm is ideal for precisely illuminating an object or a work surface such as a desk table or an office table.
If installed near the bed, it can become a perfect reading and environment lamp.
Arco is available in two versions. The first with a light source directed downwards. The second prepared to emit direct light downwards and diffused light thanks to an opal white polycarbonate screen that extends the aluminum cylinder in perfect continuity.
Wall light Arco is one of a kind. Concept and design by Brillamenti®.
At choice: the color of the bracket and the metal part of the cylinder.
The fabric cable, positioned in view, is also available in three colors: black / red / grey.
Wall aluminum LED lamp.
It is provided with 25cm neoprene cable covered by black/red/grey colored fabric, for the electrical connection to the remote power supply.
Indoor installation on any flat and rigid  surface. Fixing by two screws suitable to the support not supplied by us.
The specific characteristics of individual variants are found in the respective data sheets.
Screen: Transparent polycarbonate
Finish: Standard finish: the aluminum cylinder grey anodized, the curved bracket black varnished, other colors on request.